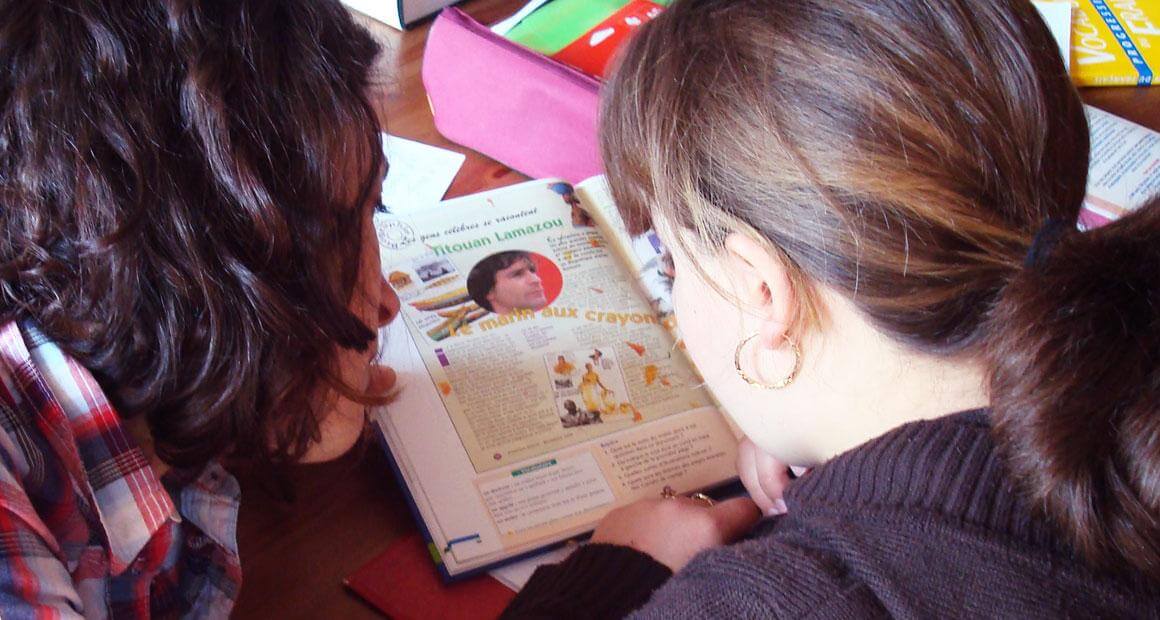 Hors la Rue
To continue to support Hors la Rue's ongoing project, which responds directly to the needs of child trafficking victims in Paris.
Hors la Rue
Title of the Project
Separating and safeguarding young victims
Locations
Montreuil, France
Objective
To continue to support Hors la Rue's ongoing project, which responds directly to the needs of child trafficking victims in Paris. The project aims to support the Government of France in better identifying children who have been trafficked. It also aims to support the needs of child victims, providing reintegration care and support, including psychosocial care, medical care and education, to enable children to return to society.
DESCRIPTION OF GRANT RECIPIENT
Hors la Rue has been working with child victims of human trafficking for the past eight years, specifically to support at-risk migrant children in Paris and surrounding areas. The mission of the organization is to facilitate the transition of these children to general well-being. Hors la Rue has experience working with Governments in Europe and has built strong working relationships with government partners in Bosnia and Herzegovina and Romania. The organization is a member of national and international networks of NGOs working together to fight human trafficking.
DESCRIPTION OF THE PROJECT
French law treats youth victims of trafficking differently from adult victims of trafficking; they are often treated as delinquent children and not as the victims of trafficking. Moreover, the emergency housing structures where such children would normally be sent are known to have criminals operating in them and the shelters do not provide any reintegration or other types of care (psychosocial, medical, etc.) that these children require. This project seeks to address these multiple weaknesses by: (a) helping government actors to better identify child victims of trafficking through training and capacity-building; (b) providing these children with specialized and individualized care and support; and (c) helping children find suitable and appropriate housing.
Hors la Rue is specialized in identifying isolated and unaccompanied foreign minors who are outside of the common institutional child protection system, and therefore at risk of being exploited. The activities run by Hors la Rue are designed to enable these young people to access the protection they are entitled under the Convention on the Rights of the Child ratified by France in 1990.
3. Assessment of implementation and monitoring of project activities
3.1. Activities carried out in the reporting period
Historically, the organization focuses on assisting young people from Eastern Europe and/or the Roma community, living in and around Paris. Hors la Rue works mainly with minors aged 9-17 years—the median age of the young people is 14 years. During the second quarter of 2012 the organization noticed that increasingly younger children are being identified as vulnerable. During this reporting period Hors la Rue worked with around sixty young people, and conducted the following activities:
Day Care Centre
Many of the youth who come to the to the centre have experienced some level of abuse and/exploitation, and are often struggling with serious emotional issues. The centre provides a safe, stable and consistent environment of care for these youth. It operates from 10am to 17hrs, Monday to Thursday, and welcomes on average 16 youth per day—aged between 10-18 years. The centre functions as a space for educators to meet the young people and help them to resolves problems, help them get back in touch with their families. The centre offers basic facilities including nutritious meals, a place to shower and wash clothing.
Emergency Housing
Trafficked youth or youth at risk of being trafficked require safe and secure accommodation. This serves to remove the child from danger and further exploitation. Hors la Rue works with relevant government and/or childcare agencies to provide at risk youth with safe shelter.
Education
In this regard, the teams main focus has been to improve the young people's understanding of exploitation— recruitment by crime gangs. A majority of the minors lacked education, which exacerbated vulnerability to exploitation. Seeking to fully integrate them into the French schooling system, Hors La Rue also offers French language lessons.
Hors la Rue designed specific tools to aid the organization to understand the various stages of exploitation, which would guide the organization to provide assistance that was comprehensive and adapted to address the specific needs of the young people.
Psychological assistance
A psychologist regularly assesses the psychological state of the young people when living on the streets and whilst at the day care centre. The information gathered through the interviews has been critical in creating a realistic profile of the young people, and has helped to understand the factors that lead to homelessness and exploitation.
Health and Medical Care
Children who live and work on the streets are vulnerable to violence, abuse and exploitation. The day centre therefore offers weekly sessions to educate on health issues and the risks associated with substance abuse. Hors la Rue partnered with Médecins du Monde— a doctor was available once a week to address medical issues.
Legal Support/Services
Hors La Rue's teams work with the young people who have committed acts of delinquency, and are in the justice system services. Hors la Rue supports the Paris Police Commission, Minor Public Prosecutor Department, and judiciary youth protection services.
Professional Training for Authorities and Social Services
Hors La Rue organized two training sessions during this reporting period; one targeted for the Educative Unit of the Bobigny Courthouse staff (Department of Seine Saint Denis, 93) and the other held at the Paris Courthouse targeted the juvenile delinquents who are victims of trafficking.
Coordination for sharing information
To ensure the assistance provided by Hors la Rue is comprehensive, the organization works with key institutions including: the Department of Justice, the Police Commission, the Children Social Services, the Minors' Protection Squad, the Minors' Public Prosecutor, the Parisian Police Stations, and various educations institutions.
3.4. Major obstacles encountered when implementing the project
The organization has faced the following obstacles:
Some exploited youth are at times treated as youth offenders by the police and judicial authorities. In the effort to improve coordination amongst multiple actors (Police, Justice, Child Protection), Hors la Rue has developed a multi-agency approach to intervention and protection of the youth;
Authorities sometimes lack adequate training and sensitization, about how to protect and assist at risk and vulnerable foreign youth who are at risk of exploitation and abuse;
Due to the high number of youth seeking assistance, the NGO has apportioned less resources to other activities such as training.
You can find more information at http://www.horslarue.org.